Through hope, laughter, and play, we create joyful experiences by providing meaningful programs to those in the community who are coping with health and other life challenges.
How We Serve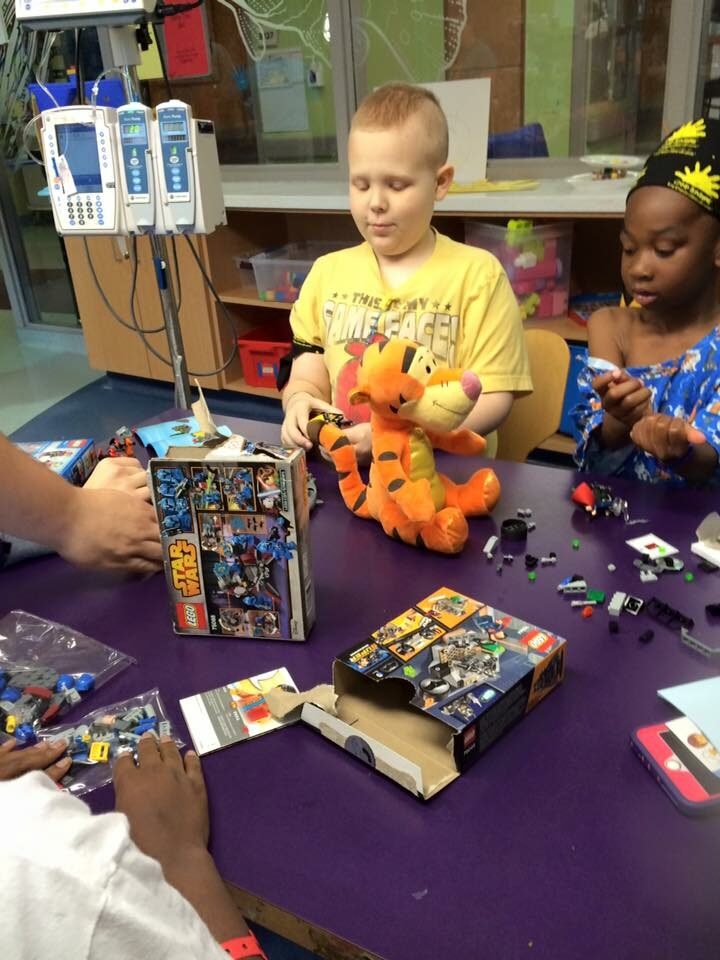 Hope Laugh Play, Inc. (HLP) hosts onsite LEGO Build Events at area Hospitals, camps, and schools that serve children suffering from illness, disabilities, or other life challenges.
We proudly serve approximately 1,000 children in Charlotte and Atlanta each year and are growing with your support.
LEGO Build Events
HLP provides children the opportunity to escape and have fun with LEGOs. With the aid of volunteers and staff, they choose a LEGO set and build during the event. Volunteers play alongside each child to assist with the build experience.
After the event, the children take the new LEGO sets with them to rebuild as many times as they choose to play.