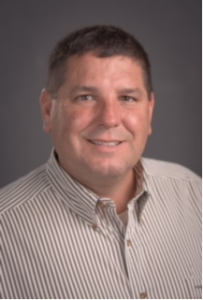 Mark was born and raised in Columbus, GA. He graduated from Shaw High School and joined the US ARMY Reserves while in School. Mark and his wife Cathy relocated to Jacksonville, FL and made a home there for 17 years.
While in Jacksonville, Mark was called to serve in Operation Desert Shield/Storm in 1991. Mark completed his Associated in Science Degree in Marketing Management at Florida Community College of Jacksonville. Mark and Cathy relocated to Fort Mill, SC in 2005 and soon after discovered that the joys of life are realized through volunteering.
In 2008, Mark and Cathy became Foster Parents. We have had several long-term placements and we know that we were able to make a difference. We will continue to volunteer our time to make a difference in someone's life. It's what puts a smile on our face.
I have previously served on the Board of Directors with other Non-Profit organizations. I served as the Secretary, President-Elect, President and Immediate Past President for the Association of Water Technologies in a professional capacity and I have also served as Secretary, President-Elect and President of the York County Foster Parent Association in a community role.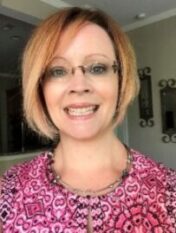 Christina was born and raised in Columbus, Ohio to a very loving and supportive family. She is a proud graduate of the Ohio State University, with a Bachelor's Degree in Behavioral Sciences. After completing her education, Christina moved to Philadelphia, Pennsylvania to begin her professional career in Information Technology. Little did she know at the time that her future husband, Justin, lived only 2 blocks away.
After spending several wonderful years together in the Philadelphia area, Christina's life came full circle as she and Justin relocated to where it all began in Columbus, Ohio. This is where they had their amazing son, Ty Liam. Christina's family spent nearly a decade in the Columbus area enjoying her favorite pastime activities which includes her love of hiking and spending time with her wonderful parents and friends.
In 2016, Christina's family relocated to the Charlotte area so that she could continue her successful career in IT, one of the best decisions Christina has ever made. Her family is truly happy to have met so many new and wonderful people, and Christina's previous Charlotte friendships have only grown stronger. One great example of this would be her friendship with the Lewis family. This is where Christina learned about the opportunity to become part of the Hope Laugh Play family. Christina has always wanted to give back more to the community and is honored to be a board member for this unique and immersive non-profit that supports children in a meaningful way. She especially looks forward to leveraging both her many years of professional experience, as well as her Lego "master builder" skills (thanks to Ty)!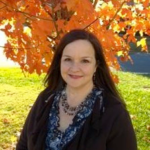 Cathy grew up in Columbus, Georgia and considers Jacksonville, Florida her home after living there for 17 years. She is employed by MUFG and now resides in Rock Hill, South Carolina, with her husband, Mark and her son, DJ.
Cathy has a heart of serving others and volunteers her time in different capacities ranging from serving meals at homeless shelters to mentoring foster children at a group home for children. She is widely known for orchestrating collection drives for LEGOs, diapers, and other supplies needed for local organizations, while recruiting friends and coworkers to serve the communities around them.
Cathy has a special place in her heart for children, especially those who are disenfranchised or are dealing with illness or challenging circumstances. This passion led her to become a foster parent in 2008. When she first heard about the vision for Hope, Laugh, Play, Inc., she knew she had to be a part of it. She is honored to serve on the Board of Directors and attends events in Georgia and the Carolinas. "The smiles from the kids and hugs from the parents melt my heart and confirm my call to be the hands and feet of Jesus."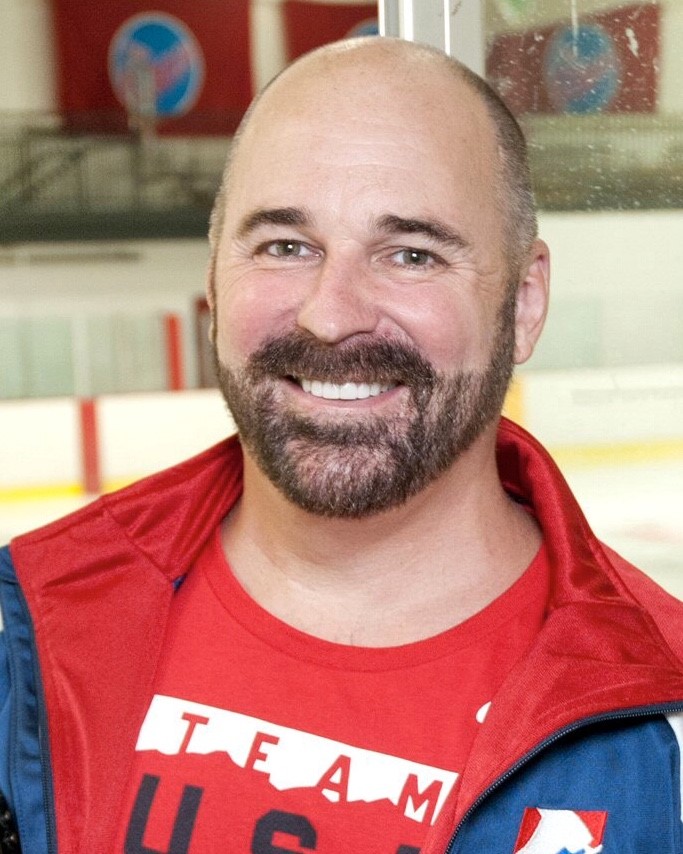 John, originally from Maine, has been migrating south ever since graduating from Babson College just outside of Boston, landing in Atlanta in 2003. A former nationally ranked figure skater, he has been involved with the sport ever since he stopped competing in 1990.
After coaching for several years John entered the judging ranks and quickly climbed the ladder earning his National appointment in 1997. Two years later he became an International Judge and in 2005 a World Judge for the International Skating Union. During that time he has also served as a team manager for U.S. Figure Skating, a volunteer position that takes many hours of dedication to both the sport and the skaters. After serving as manager at five World Championships, he was appointed to the 2014 Winter Olympic Team as Team Manager/Technical Advisor for Ice Dance.
John met with Hope Laugh Play in early 2013 and immediately expressed interest in joining the team of volunteers at a LEGO Day when he heard what they were doing with all the LEGO sets collected during a birthday party. It took only one visit to the hospital for John to know he was hooked. He quickly became involved in helping the organization become incorporated and expanding in to its second hospital.
John has served as Program Director as well as many other rolls with Hope Laugh Play.